Founded in 1829
Church Commissioning
The Church was established on May 30, 1829, by five founders who purchased the land on which the church still rests.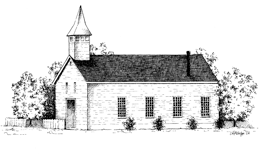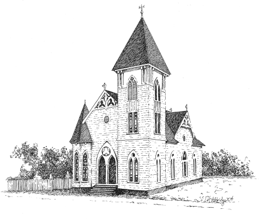 1830 Building
A house of worship was erected in 1830, but that structure was damaged by a wind storm in 1898 and had to be torn down.
1898 Building
The second church building was built in 1898 and is still in use to this day.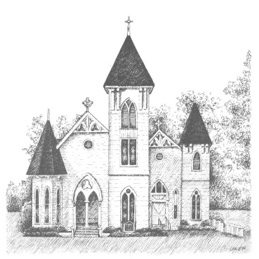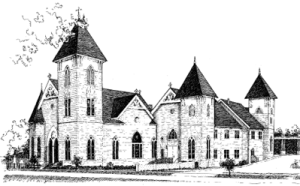 1928 & 1952 Building
The congregation grew and additions to the building were added in 1928 and again in 1952.
1999 Building
The latest addition to the building was added in 1999, which enlarged the structure and greatly enhanced the mission of the church.
The sketches are the work of member-artist Linda Aldridge.