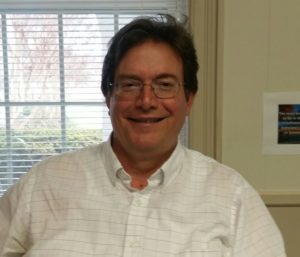 Rev. Jon Van Deventer, MDiv
Pastor
Jon is a graduate of Union Presbyterian Seminary, formerly known as Union Theological Seminary, in Richmond, VA.  Most recently he served as pastor at Limestone Presbyterian Church in Gaffney, SC and has also pastored four other churches and served as a hospital chaplain.  Jon and his wife Debbie have three children and two granddaughters.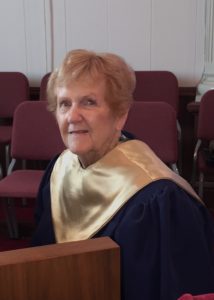 Mary Camp
Organist
Mary moved her family of three children to Georgia from New Berlin, NY. She joined the handbell choir soon and soon after became the organist and has been the organist since 1979. She also directed the handbells for 32 years. Her children have all graduated from college, married and blessed them with 8 grandchildren. Her husband and son run their large dairy operation and a milk hauling business. Mary taught high
school French for several years and volunteered at the primary and elementary schools in Monticello. She plays the flute in the community band. She enjoys cooking, sewing and other handcrafts.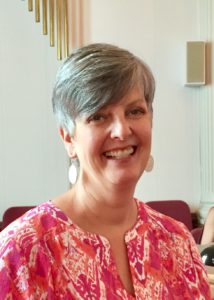 Kathy Sanvidge
Pianist and Music Director
Kathy was born and raised in Xenia, Ohio, and was nurtured in faith at Second United Presbyterian Church/Memorial United Presbyterian Church. She attended Monticello Presbyterian Church since moving to Georgia in 1987. Kathy married Ken at MPC and raised 3 boys in this congregation.
Kathy's parents generously provided piano lessons, and she is pleased to share the fruit of that investment with MPC during worship.
Lisa Kelly
Bell Choir Director
Lisa moved to Monticello in 1987 when she graduated from college. She came here to teach K-12 choral/general music. Lisa began visiting MPC shortly after she moved here. She believes she was singing in the choir her 2nd or 3rd Sunday! Since then, she has directed the community Christmas cantata when our church hosted, been a member of the adult choir, and has worked with the children's choir. Lisa rang bells many years ago, and is glad to be a part of this talented group again as the director. She met her husband at MPC also. You just never know what great things God has in store for you when you come to his house with an open heart.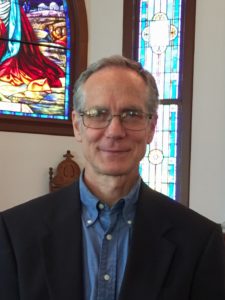 David Aldridge
Financial Manager
David is a nearly life-long member of MPC, and has served the church as elder, Sunday school teacher, and, since 2001 as financial manager or treasurer. With his wife, Linda, who is an active member, they have raised four children, Jason, Grace, Olivia and Julia to think of MPC as their second home and family.
Amy Holman
Nursery Coordinator
Amy has lived in Georgia since 1984 and has been a member of this church for almost 29 years. She has two daughters. Leah is married to Paul Campbell and has two boys. Lincoln is 5 and Jasper is 3. Leah works at Hamilton State Bank. Her other daughter is Dr. Lyndsy Holman and owns Heartland Clinic of Chiropractic in Monticello.
Minnie Thomas
Minnie has been a part of Monticello Presbyterian Church since she started to help care for our babies and children 65 years ago. She has kept up with every family she could over the years and is well known throughout this community. Some of her original babies are now retiring from their lifetime jobs. She continually blesses us with her constant caring presence, her work among us, and the fine christian example she sets for us.